Decolonizing Imaginaries is the title of Alvaro's visual research in Visual Arts, as part of masters degree, in course since 2021.
Unflagging/Déflagration

is the first visual exploration on deconstructing national symbols, as part of Alvaro's visual research. It's an on-going series of hand-made unique posters that started during fall 2021, by combining printing techniques : print screen, spray paint and stamping.
The first selection of 28 original posters was exhibited as part of a group show in CDEx-UQAM (Montreal, Canada) in December 2021, under the title '

Hors d'oeuvre - Parmi nous et tant d'autres

  - 

Among us and so many others'

. Photos by Patrick Lafontaine and from artist's archive.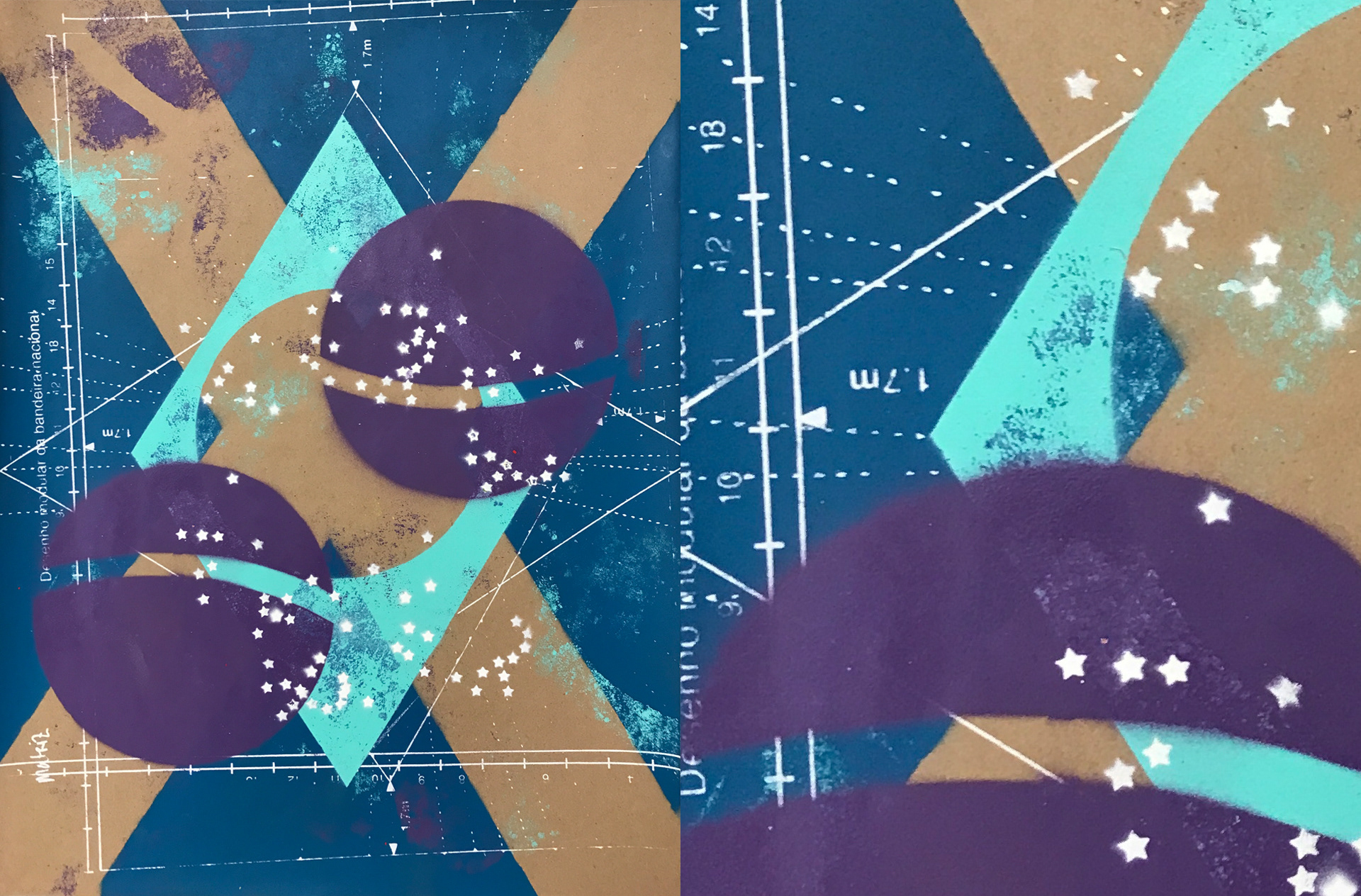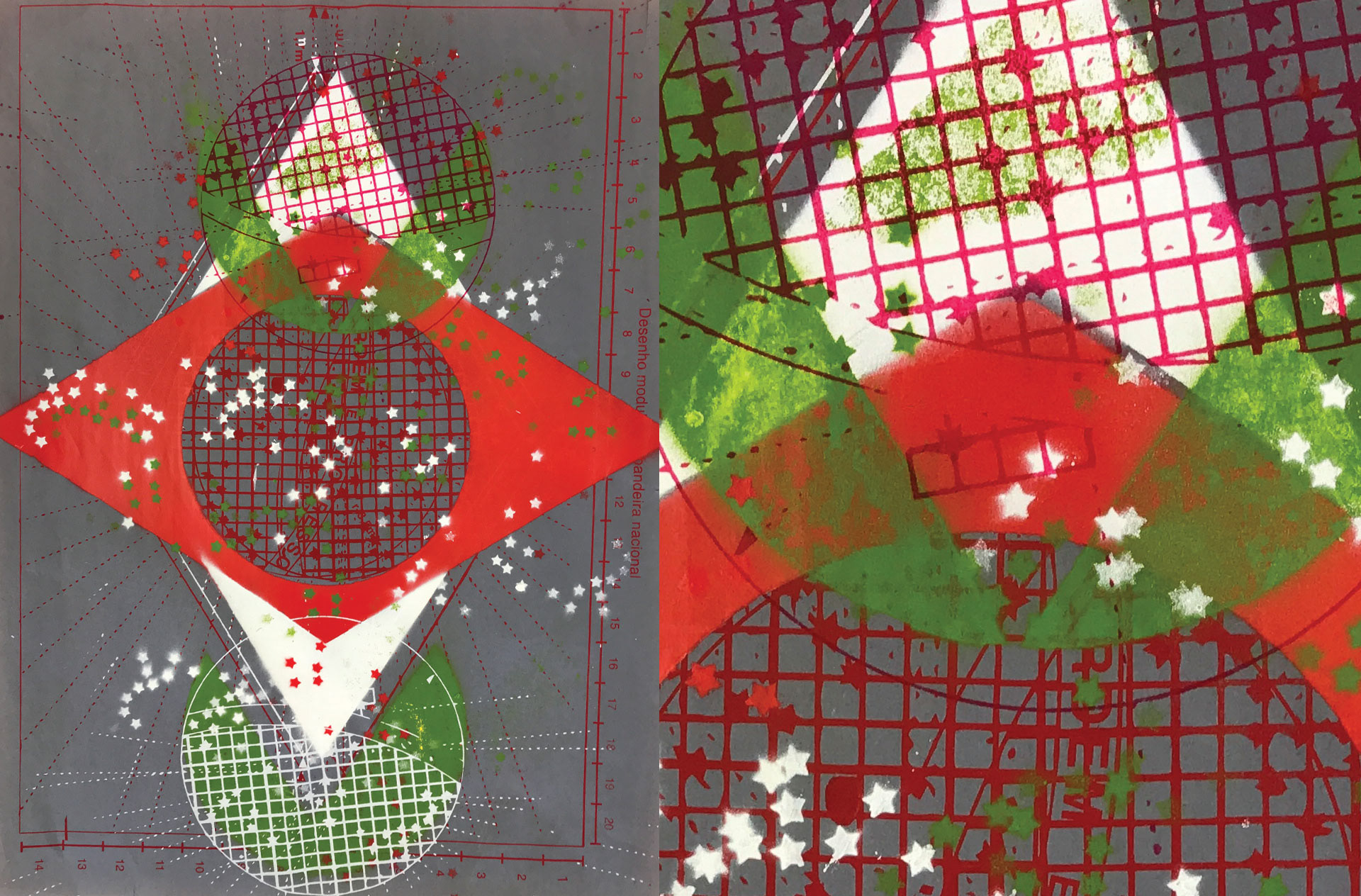 In Spring 2022,

Unflagging/Déflagration

occupied the exhibition window at Visual arts school at UQAM (6th floor), as part of the research on visual presentation. In this installation, posters were glued upon foam-core plaques cut in V-shape, so each poster is placed in each external surface of the V form. This allowed to explore new expressive ways in space.